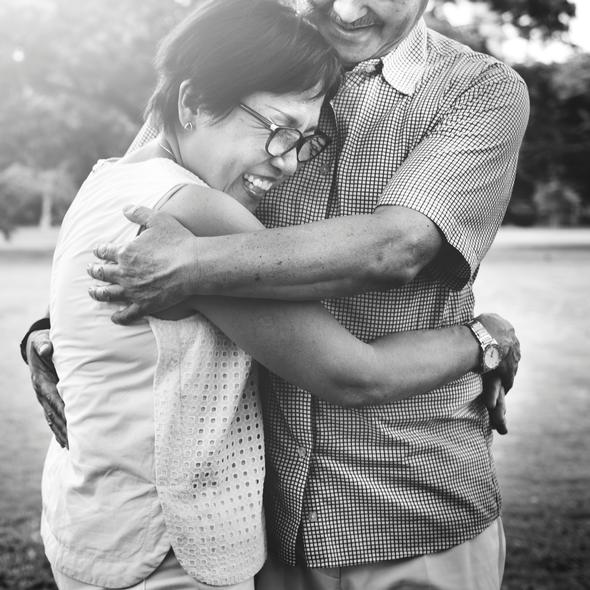 Jewelry, a box of chocolates, or a dozen roses. When thinking about the best gift you can give your loved ones this Valentine's Day, Long Term Care insurance (LTCi) probably didn't cross your mind. Maybe you don't think you'll ever need long term care or maybe your plan is for family members to provide your care. Our hope is that after reading, you'll reflect on how you and your loved ones could benefit from having Long Term Care insurance in place.
As you age, the probability of needing some form of long term care increases. Studies show that adults over the age of 65 have a 70% chance of needing some type of long term care. There are currently about 6.3 million Americans that need assistance with two or more activities of daily living, that number is expected to rise to 15 million by 2050.
Relying on family members and close friends for your care may seem cost effective, but have you considered the potential toll it can take on their finances, time, and health? On average, family members spend about $7,000 a year of their own money providing long term care. Out of town family caregivers can spend as much as $12,000 a year once travel costs and time off work is totaled.
An average of 24 hours is what informal caregivers spend performing long term care tasks each week. That's time away from their family, friends, hobbies, and work. Caring for another individual's health can also negatively affect one's own health. Whether it's the pressures both physically and mentally of being the sole provider of care, the financial burden, or the emotional weight of watching a loved one's health deteriorate – it's no easy task being a caregiver.
Along with thinking about who will be providing your care, it's also important to think about where you'll be receiving your care. Nursing homes can be one of the first places that pop into people's minds when thinking of long term care, but there are other options that include adult health daycare, assisted living, and in-home care. In fact, 74% of people say that they would prefer to stay in their own homes or in a family member's home to receive care.
But how much is the cost of this care today, as well as tomorrow? The table below depicts the national median cost of long term care in 2017, as well as the expected cost in 2037 based on 3% annual inflation.
| | | |
| --- | --- | --- |
|  Service Cost Per Month |  2017 |  2037 |
|  Homemaker Service |  $3,994 |  $7,214 |
|  Home Health Aide |  $4,099 |  $7,403 |
|  Adult Day Health Care |  $1,517 |  $2,740 |
|  Assisted Living Facility |  $3,750 |  $6,773 |
|  Nursing Home: Semi-Private Room |  $7,148 |  $12,910 |
|  Nursing Home: Private Room |  $8,121 |  $14,667 |
Long Term Care insurance provides a resource other than one's own assets, referred to as 'benefits', to help pay for the costs.  There are different types of LTCi; some require annual premiums, others that can be paid in full and have an associated death benefit and return of premium. While there is a perception that Long Term Care insurance is unaffordable, our response is – how can we make it affordable?
Increase in life expectancy also increases the likelihood of a long term care need arising. Make this Valentine's Day one designated to discussing and creating a plan that allows you to receive the right type of care for you, without depleting your loved ones' resources. For more information about Long Term Care insurance, please contact our advisors at Blue Heron Financial Group.