Meet Our Team
---
Blue Heron Mission Statement: Our experienced team helps you to pursue your life goals by providing caring investment advice and desired communication while treating you like family.
---
Margaret Kosmerl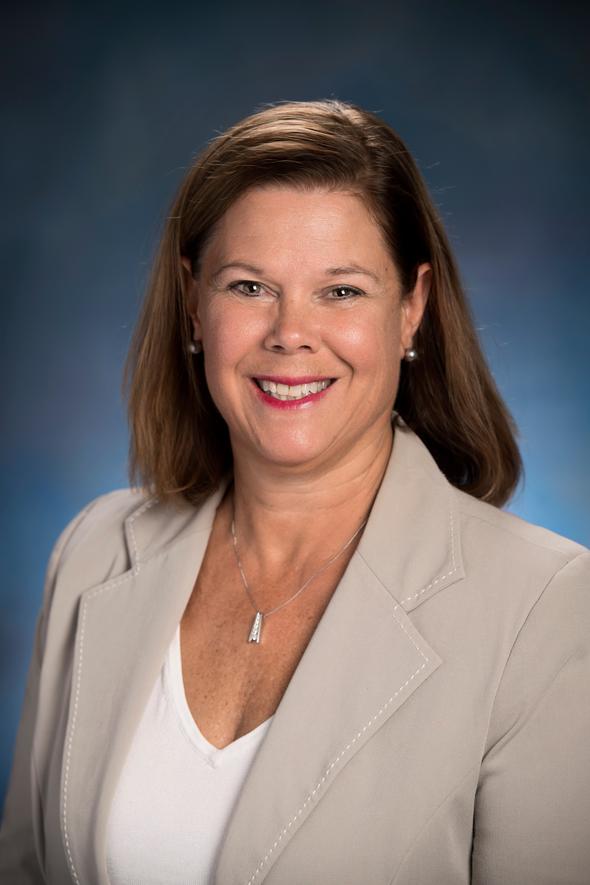 President
Accredited Investment Fiduciary®
Retirement Income Certified Professional
Margie began her career in 1986, and after 11 years in the industry opened her own office. It was important to her to not simply grow business for the sake of growing, but to deepen the client relationships and better assist those she was serving. Her goal before discovering the financial services industry was to be a teacher or a psychologist, both areas of study of which she says she draws from every day. It just so happens that her tool box is comprised of economic analysis, financial strategies and instruments.
In her spare time Margie enjoys adventures with her family and friends, whether that be golf, water sports or traveling. She is active with her church and community and believes it is important to live each day to its fullest, realize our blessings, and to give back accordingly. Margie practices the 'give back' by sharing her business acumen and serving on the board of the not-for-profit, The Well in Baltimore City and with its social enterprise "Hon's Honey". Their mission statement states: We are a community of women committed to transforming lives through long term relationships, practical programs, and the healing power of love.
*Retirement Income Certified Professional (RICP) conferred by The American College.
---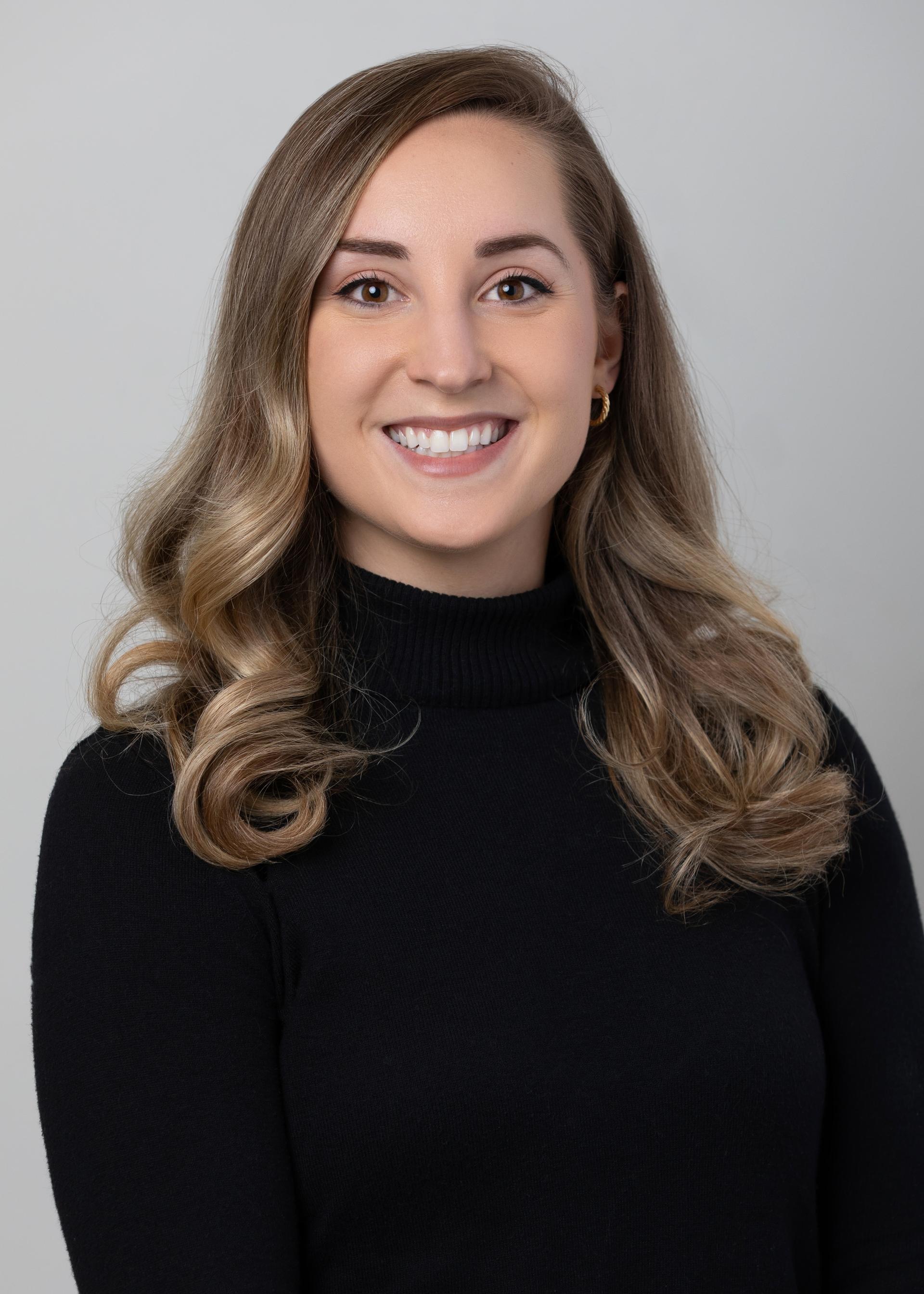 Sarah Kosmerl, CFP®
sarah.kosmerl@lpl.com
Sarah has been working with us since college and we were fortunate to keep her on post-graduation. Her role on the team began with coordinating digital marketing for Blue Heron, and quickly expanded into client services where she enjoys working closely with our advisors to help serve our clients. Sarah graduated from James Madison University in 2017 with a degree in Marketing. She holds her FINRA Series 7 and 66 through LPL Financial, as well as her Maryland insurance license. Sarah obtained her CERTIFIED FINANCIAL PLANNER™ certification in 2022.
When out of the office, Sarah enjoys staying active and trying out new fitness classes. She loves exploring her Baltimore neighborhood and beyond with her friends, family, and dog Ollie by her side.
*Certified Financial Planner Board of Standards, Inc. (CFP Board) owns the certification marks CFP®, CERTIFIED FINANCIAL PLANNER™, and CFP® (with plaque design) in the United States, which it authorizes use of by individuals who successfully complete CFP Board's initial and ongoing certification requirements.
---
Steve Metzger
Financial Planning Assistant
s.metzger@lpl.com
Steve joined our team in 2016, but has worked in the accounting, banking, and financial planning industries since 2009. Prior to coming to Blue Heron, he was mentored by several successful financial advisors, which lends to his keen insight to combine best ideas, knowledge, and practices. Steve currently holds his FINRA Series 7 and Series 66 registrations with LPL Financial as well as his Maryland insurance license.
Outside of the office, Steve is a Business Education teacher at Arundel High School in Gambrills. He enjoys spending time with friends and family, volunteering, working on home improvements, gardening, and watching or playing any and all sports. He is also a proud University of Maryland, College Park alumnus. In 2011, Steve married his high school sweetheart, Sara, and they are a family of five with a boy named Rhodes and two girls named Wynn and Calla.
---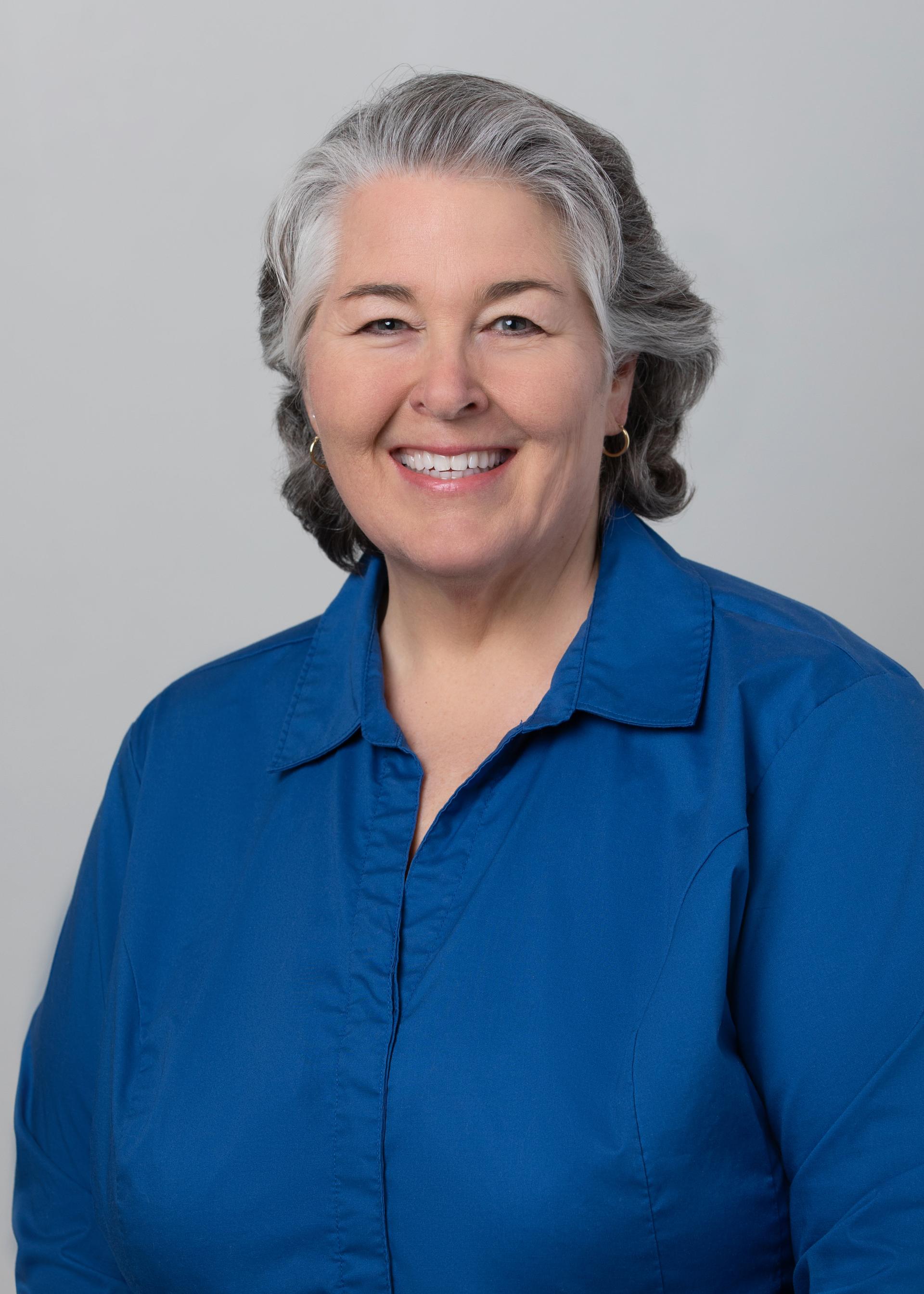 Alison Brown
Operations Manager
alison.brown@lpl.com
Alison began working in the financial services industry in 1987 and joined Blue Heron Financial Group in October 2007. She brings a plethora of experience and leadership to our team. As Operations Manager, she is the go-to gal for information on new accounts, online access, and money needs (distributions & deposits). Working closely with LPL Financial operations, Alison monitors the ins-and-outs of everyday activity of accounts to assure accuracy and continuity, resolving any operational issues that may arise.
In her free time Alison enjoys being with family and friends, caring for her home, and taking various Bible study classes with her church. As an animal lover she has 3 SPCA rescues.
A bit of trivia – Alison and Margie started out in the financial services industry as administrative staff with Prudential Bache Securities in the 80s. Having gone separate paths over the years, they reconnected in 2007 when Alison joined Margie at LPL Financial.
---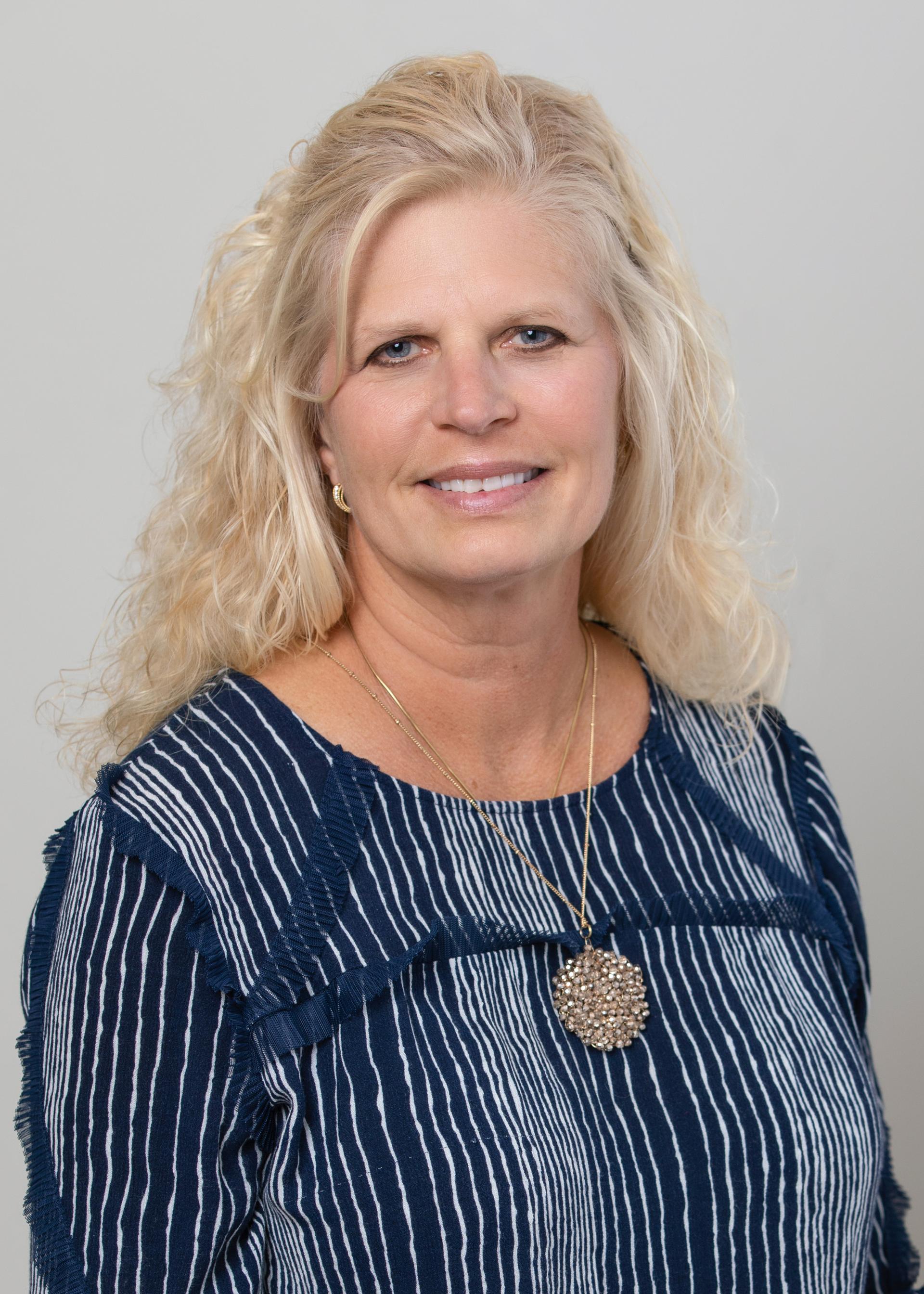 Debbie Schilling
Client Relationship Manager
debbie.schilling@lpl.com
Debbie began working with Blue Heron Financial Group in 2003 taking on a small support role. Debbie later transitioned into the role Client Relationship Manager- handling the calendar, scheduling reviews, event planning, and "you name it" client care.
Debbie is a graduate of George Mason University, where she received her Bachelor of Science degree in Marketing.
Debbie was raised on the Eastern Shore of Maryland. She has resided in Annapolis since 1989, where she and her husband (a former New Yorker) sought to be near the water again while raising and enjoying life with their two, now adult, children.
Debbie continues to be passionate about volunteering, family/friend/faith time, reading (mostly non-fiction,) snow skiing, strolling beaches, traveling this wonderful country of ours and displaying the American Flag. After 2020 her motto is still: help your neighbor, be kind, and smile bright enough for two so you can give one away if someone needs it!
---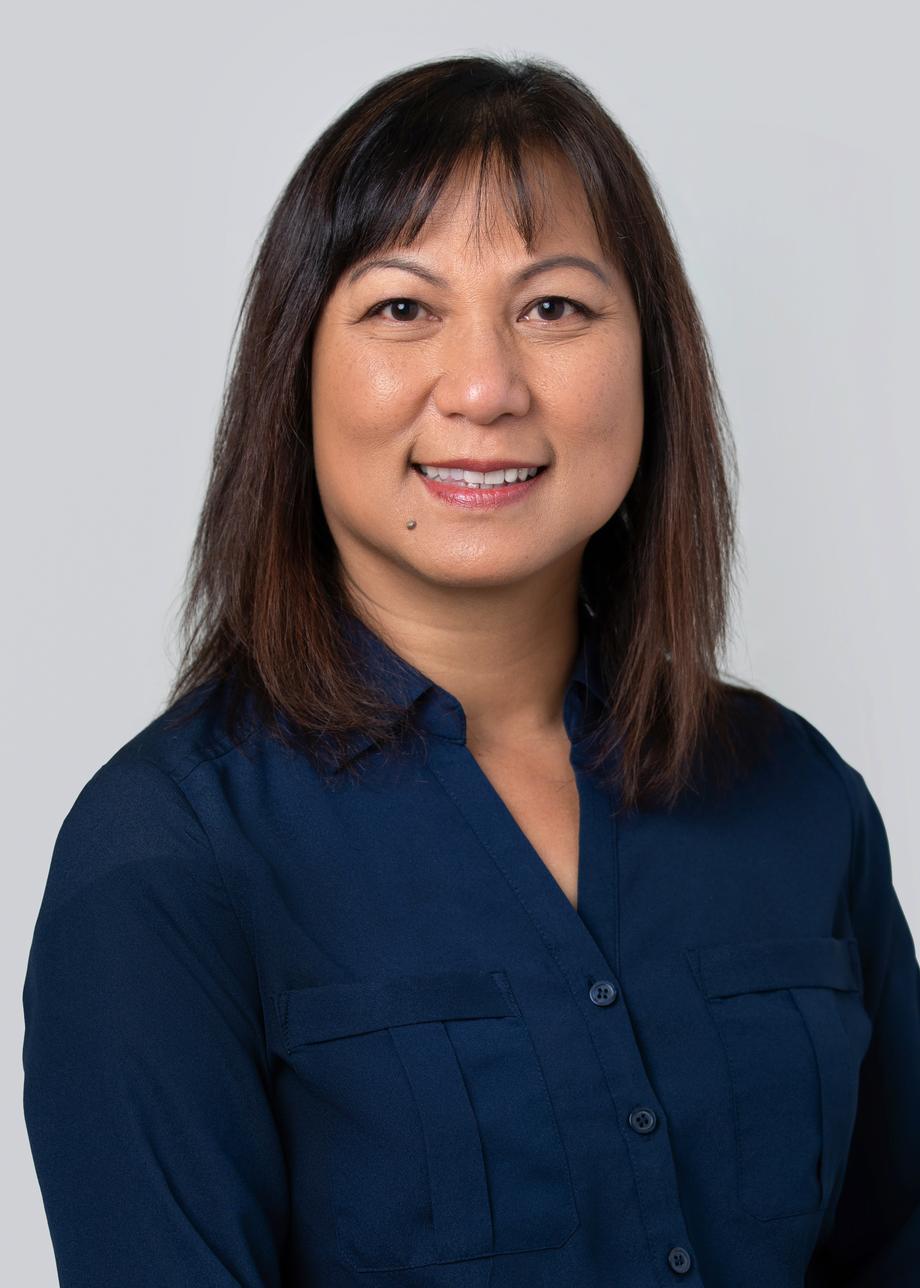 Jessica Molina
Administrative Assistant
jessica.molina@lpl.com
Jessi joined the Blue Heron Team in the summer of 2020 as our Front Office Administrative Support, assisting team members with projects and inquiries on behalf of clients. As a valued team member, Jessi is extremely detail oriented, has strong communication skills and professionalism due to her prior work experience as a customer care facilitator in the medical field for almost 10 years, and more recently in the administrative sector. With the help of our team, she is enjoying learning more about the financial industry and is looking forward to expanding her knowledge for years to come. Jessi is a graduate of Old Dominion University, Virginia.
Outside of the office, Jessi enjoys spending time with friends and family, listening to audiobooks, cooking different cuisines, and when the weather is nice - taking walks.
---
Alec Cronin
Client Service Associate
Alec.Cronin@lpl.com
Alec joined the Blue Heron team at the start of 2023 as a Client Service Assistant, working closely with advisors on large projects and day to day tasks. Alec joins Blue Heron with 15+ years of customer service-based experience in the retail, recruiting, and mortgage industries. He is focused on providing the premier customer experience for every client with the Blue Heron family and is in the process of studying for his securities and insurance exams and obtaining his licenses.
Alec graduated University of Massachusetts-Amherst with a BA in Economics and Psychology. He later completed his MBA from Syracuse University with dual concentration in Finance & Business Analytics.
Outside of work, Alec is very active in the Baltimore and Annapolis community through direct volunteering and serving on multiple non-profit boards. Alec can be found on golf courses in any weather conditions, enjoying a game at Camden Yards, or spending time with his friends and family in the area.
_____________________________________________________________________
"Coming together is the beginning, keeping together is progress. Working together is success."
Henry Ford
---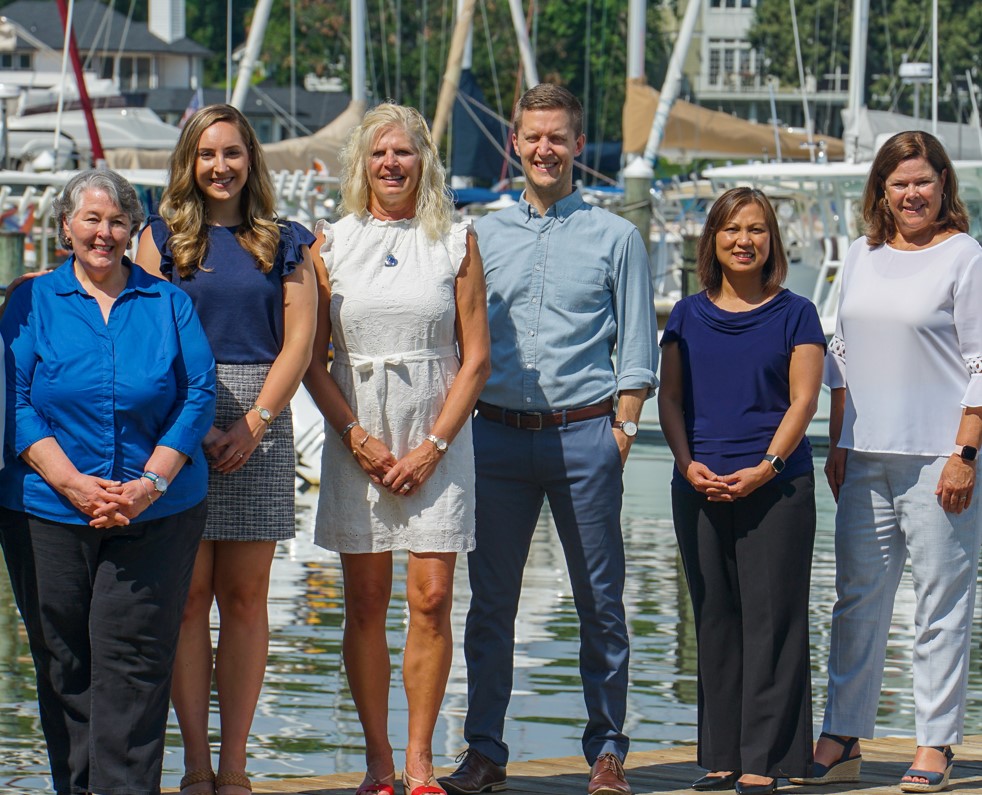 ---
Left to Right : Alison, Sarah, Debbie, Steve, Jessi, Margie
Not pictured: Alec